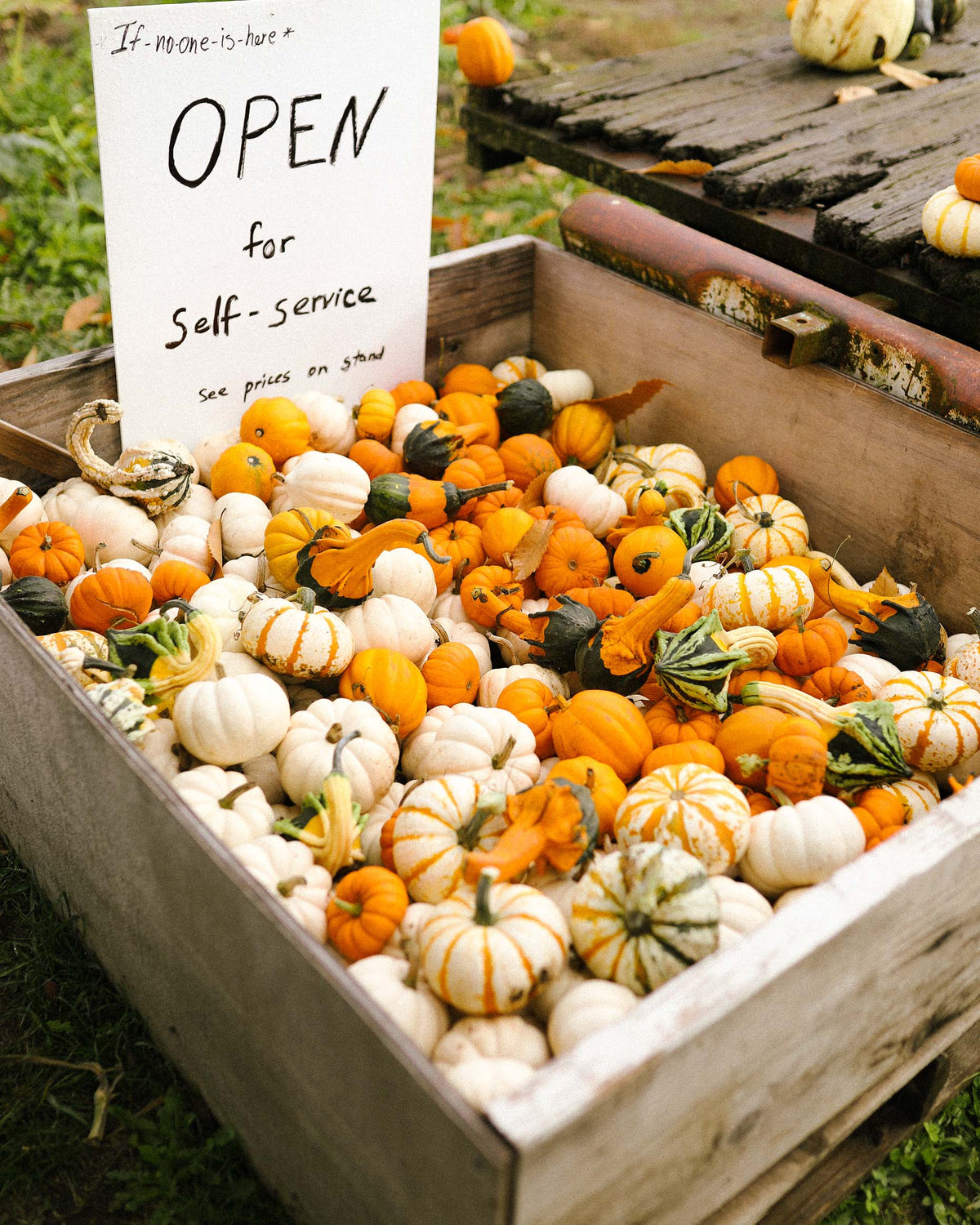 Fall In Oregon: Kenagy Farms Pumpkin Patch In Albany, OR 📍
Fall in Oregon can feel like something out of a fairytale. With endless trees transitioning from green to orange, the scenery during the fall in Oregon is a must-see for PNW lovers and newbies. Although there is no drought to activities and enjoyment for visitors and locals alike, one of our favorite things to do is a lesser-known gem. Tucked away in Albany, OR you will find a quaint pumpkin patch that is supporting its community through its love of winter squash!
Featured Below: Let The Ghoul Times Roll Orange Crew
A Pumpkin Patch For A Good Cause
Kenagy Farms has been around since most of us can remember. I myself have been going to Kenagy Farms pumpkin patch since I was born 23 years ago. Not only do they offer an intimate experience, but all of their pumpkin patch proceeds go to Jackson Street Youth and ABC House, helping kids of all ages in our community. 
Jackson Street Youth offers shelter and resources to help kids stay safe and navigate crisis-based situations in their lives. ABC House is the Children's Advocacy Center in Linn and Benton County, helping fight child abuse and neglect in our community. These organizations are fundamental to the safety and security of our youth, so knowing our dollars are going to them every October when we visit the Kenagy Farms Pumpkin Patch is amazing.
A Pumpkin Patch Delight
Every Fall, Kenagy Farms becomes a magical gem hidden away in North Albany. When the sun still shines and the leaves have started to change color, the property glows and seemingly hugs all visitors with its warmth. Upon arrival, you can expect to be greeted by Tina and her companion pup Raven. Riding her bike around the farm, Tina brings a joyful spark to the conversation and is a welcoming face to explore the pumpkin patch with. Raven spends her time inspecting pumpkins, racing alongside Tina's bike, and welcoming visitors with small chirpy barks.
The pumpkin patch grows a variety of pumpkins, from classic orange pumpkins to specialty green and white pumpkins. Most pumpkin patches nowadays capitalize on the rare styles of funky squash, but Kenagy Farms keeps their prices fairly low to ensure everyone can walk away from the pumpkin patch with something they love. For Oregon, Fall, and Halloween lovers alike, Kenagy Farms Pumpkin Patch is a must-stop for all!
Featured Above On Slide Three: Let The Ghoul Times Roll Cream Crew