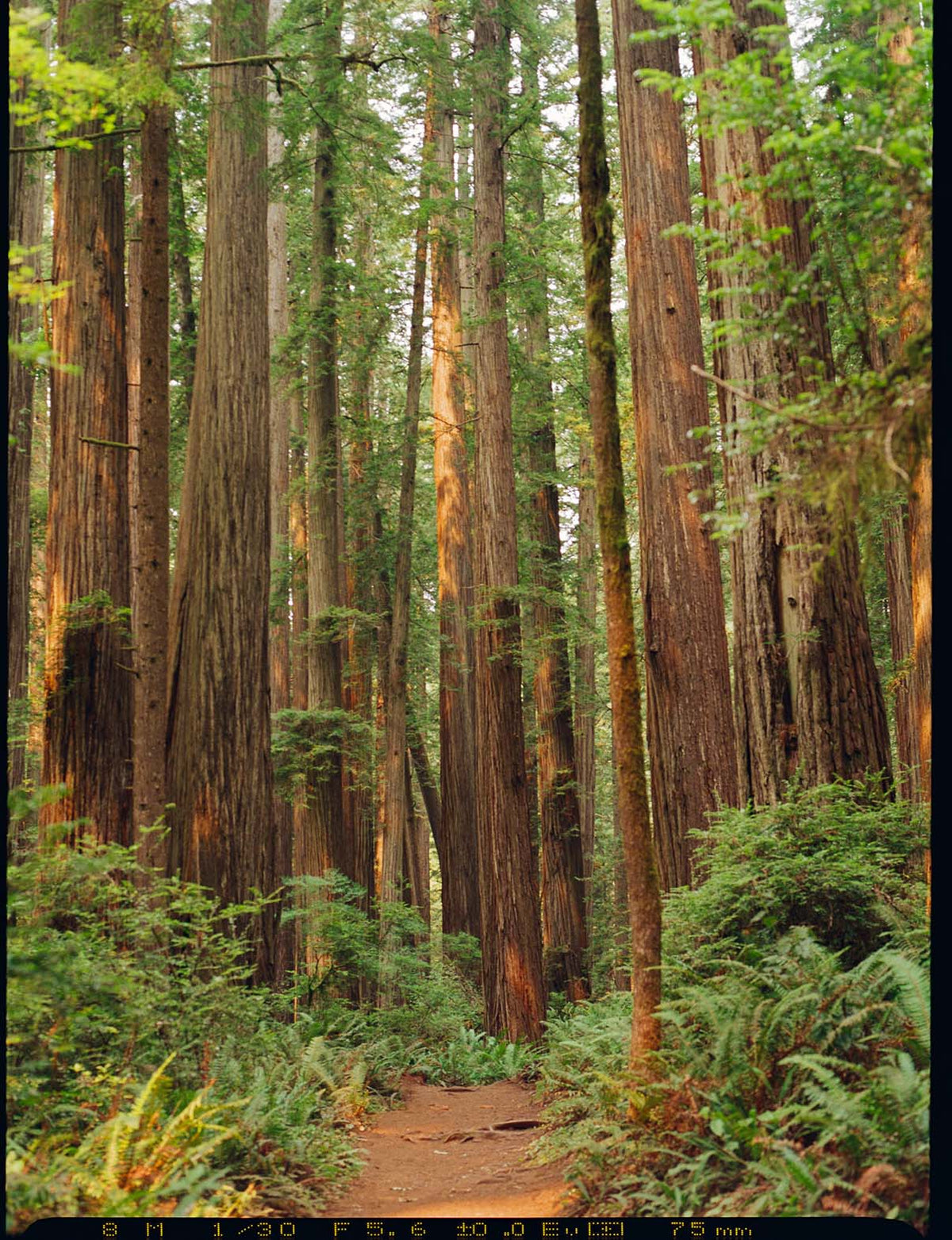 Finding Magic In Jedediah Smith Redwoods State Park
The Pacific Northwest is full of magic. Most who live here have the pleasure of finding great outdoors as soon as they step outside their front door. Although not as close to home for me, one of my favorite summer experiences is making the short trip down to Northern California and exploring the Jedediah Smith Redwoods State Park.
Photo by @sondergraphs
"I miss it if I'm not in it for any length of time; I don't feel comfortable. I want trees and I want frequent rain."
Photo by @sondergraphs
Photo by @sondergraphs
The Journey To The Redwood State Park Begins...
Being a proud Subaru Crosstrek owner and lover of all outdoor activities, the thought of packing light sparks fear of missing out on the unpredictable opportunities that may arise. So before starting my adventure down south to the Redwood State Park, my Subi and I had spent some time together playing packing jigsaw.
One thing about the PNW is you never know what weather she will decide to spring on you. If the weather app predicts sunshine, rain  and snow may be just as likely. Especially in the Redwood State Park climate, days can range from freezing cold to tank-top weather in a matter of hours. Along with an outfit for any climate, my Subi stubbornly accepted three film cameras, a box of various films, a human-sized cooler packed with a week's worth of food, a container holding all the cooking utensils a camper may need, a second box of games and toys, a George Foreman, a tent, two sleeping bags with sleeping pads, and two humans ready to hit the road. 
From Oregon we headed down I5 70 miles to Drain where we exited to HWY 101, taking our time to explore the coast. My partner and I spent the afternoon exploring and hiking around Samuel H. Boardman's Scenic Corridor, taking in the unreal natural bridges and views scattered along this stretch of the coast. Only 40 minutes north of Jedediah Smith, this is a must-stop on anyone's trip down to the Redwood State Park.
Photo by @sondergraphs
Photo by @sondergraphs - Matt standing under Mystic Forest Sasquatch statue wearing PNW by No Dinx Sasquatch shirt
A Pleasant Stay Near The Redwood State Park
As many who have made the trip to the Redwood State Park know, finding reasonably priced places to stay any later than 4 months before your trip can be a challenge. This magical experience is no mystery to the world, and campgrounds, RV parks, and BnBs fill up quick and go up in price as the summer months approach. Depending on your budget and the accommodation you have in mind, I would encourage you to book your stay as early as 6 months before you plan to visit the Redwood State Park!
I on the other hand chose to wait until the very last minute to book my stay. After scouring the internet for hours trying to find a campsite that wasn't an arm and a leg, I stumbled upon Mystic Forest RV Park in Klamath, CA. At only $29 a night for a tent site and only 30 minutes from the Redwood State Park, it felt too good to be true finding it so late in the game. When we arrived, we were greeted by a quirky and friendly gentleman named Patrick. He and his partner had just recently bought the park from the prior owners of 28 years. 
Although close to the main road, our accommodation at Mystic Forest was well worth the money. There were clean bathrooms equipped with showers and toilets, a beautiful tent site with real redwood trees surrounding us, a game room with pool and ping pong, and a small gift shop with supplies ready for the campers if needed. I have since been recommending Mystic Forest to anyone who plans on visiting Jedediah Smith Redwood State Park, you can check out their site here for more information.
Photo by @sondergraphs
Photo by @sondergraphs
Boy Scout Tree Trail In The Redwood State Park
The highlight of this trip was the magical golden sun-lit hike at Boy Scout Tree Trail. Granted, the wildfires surrounding the Redwood State Park heavily enhanced the golden light. Although under grim circumstances, the apocalyptic sun cast a truly magical scene in this 2000-year-old forest.
Before reaching the trailhead, we followed the map along Howland Hill dirt road surrounded by larger-than-life trees and cascading ferns as large as our car. Never having done this trail before, I found myself wondering if the road was the trail because it was just that spectacular of a drive.
We found Boy Scout Tree Trail after a quick Google search, hearing from most blogs that this is one of the best trails to trek in the whole of Redwood State Park. Upon arriving, there were only a handful of other people at the trailhead. For a Friday, Matt (my partner in crime) and I were pleasantly surprised! 
Photo by @sondergraphs
A Brief History Of Boy Scout Tree Trail In Jedediah Smith Redwoods State Park
Finding trails in the Redwood State Park where you can walk amongst old-growth trees and feel truly immersed in the forest, with no car sounds or bustle of modern life, is a rare and magical experience. Boy Scout Tree Trail is nestled roughly 3 miles down Howland Hill Road, and within minutes of entering provides an escape from society. 
The trail is named after the tree along the hike that draws folks from far and wide: The Boy Scout Tree. The reason behind the name has never been solidly declared. According to Famous Redwoods, an informational blog about the Redwood State Park, the name originates either from the Boy Scout leader who discovered it, the Boy Scout troop that blazed the trail to the tree, or the similarity of the tree to the Boy Scouts two finger solute. No matter the reason, the name has created such a stir it is hung on the tree itself to proudly boast the larger-than-life tree to all who come to see it.
Although not disclosed to the public, there is a tree on Boy Scout Tree Trail that was discovered to be nearly 2500 years old. Walking along a trail and being in the presence of life that old is a magical experience, making the Redwood State Park an unforgettable trip.
Photo by @sondergraphs
Photo by @sondergraphs
When we chose Boy Scout Tree Trail as our adventure for the day, we actually knew nothing about it. It wasn't until after the awe-inspiring experience I took the time to research the hike and all it had to offer. With that, we did not get the chance to find the actual Boy Scout Tree! I don't even feel bummed though, the rest of the hike was full of spectacular views, trees, and photo-worthy moments I couldn't forget even if I tried. Now we have a great reason to go back and find that big ol' tree and see it for ourselves! Another perk we passed on was reaching the end of the hike and seeing the falls. When we arrived at the trailhead, we quickly realized we had an unlucky encounter with a nail and had a quickly flattening tire. Not wanting to miss our chance on the trail, we decided to half it and then head back into town to get the flat patched. Knowing we were indeed missing out on an awesome ending, this too will be a reason for us to come back and do the hike in full!
Photo by @sondergraphs
"The redwoods, once seen, leave a mark or create a vision that stays with you always. No one has ever successfully painted or photographed a redwood tree. The feeling they produce is not transferable. From them comes silence and awe."
Days Like These Inspire Our Designs
On this hike, my partner Matt was wearing one of our new designs: Fawn'd Of The PNW. Our team of designers are all lovers of the Pacific Northwest and find joy in adventures like this one. One of our goals as a brand is to inspire people to get outside and enjoy what nature has to give. Created in the PNW for those who love the PNW, our collections are born and bred to bring you comfort and joy on all your adventures. Tag us when you post about your journey in our gear so we can use our platform to tell your PNW story!